About
Our Tried and tested Approach
We've been doing online videos since 2010 by focussing on meeting a very agressive price target. Why? Because properly done, video is timeless, as it still remains relevant. However unlike many free or low cost tools, professional gear is a must, and too many do-it-yourself kits to not produce teh desired results.
Video Recording
Green Screen or on location, including professional audio recordings
Bad Audio
Steven Spielberg once say that auio is 50% of a movie. We only use professional equipment and dedicated staff
Complete and Detailed Framework
Too many online courses provide a half baked recipe. Worst, if might not even tel you the potentail pitfalls.
Video Editing
For every minute of video, it takes 2 hours of editing. We use Adobe Creative Suites and and Apple Final Cut Pro.
Failed Green Screen
Do not buy these cheap kits on Amazon, as the only thing they do is give you a ghostly hue.
Facilitating JV Partners
Since we serve many customers, we're continually developping key contacts of potential JV partners. 
Content Creation
Examples include written text for blogs, newsleters
Blurred Video
Shaky, blurred, out of focus only helps tell your potentail customer that you're too amateur
Online Course Hosting
Popular platforms include Kajabi, Infusionsoft, Teachable and Udemy. We can also create a member's only page on your Website.
Then Video is the Crown
You've heard all of the stats; 80% of videos on a homepage gets played, video content is 4x more likely to get played on a blog. However, holding your smartphone filming yourself is getting tired, and does not convey a professional image.
SPiR Media has the tools to create and edit videos like a pro. From green screen, indoor/outdoor locations, alone or in a crowd, you will be properly "miked-up" and captured.
But only if it solves a problem
With so many videos our these in every possible channel, how do you make your voice heard? In today's reality potential customers are only thinking of themselves, meaning they have a problem they need answers to.
SPiR Media has the tools to create and edit videos like a pro. From green screen, indoor/outdoor locations, alone or in a crowd, you will be properly "miked-up" and captured.
Video Creation
A highly professional video offers the best way to separate yourself from competitors, as video sharing sites such as Youtube, Vimeo and others increase your search ranking, and helps you establish a personal relationship with your customers.  In addition, more and more people are purchasing online video courses.
Professional Photography
The market is filled with stock images from Websites specializing in standard pictures.  We work with reputable and experienced photographers capable of narrating your business thru the use of pictures.
Sound & Audio Solutions
Sound and audio are cost effective ways to engage your followers.  Podcasting, online interviews, jingles, all are meant to trigger an emotional response to sound.  As Steven Spielberg once said, "sound is 50% of the movie".
SPiR Media has developed the 3 P approach to videos: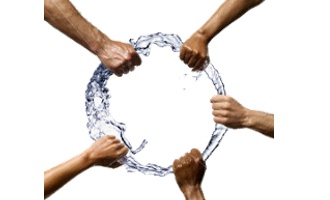 All videos are not created equal, and the online world is astronomically full of videos, most with an unclear purpose. Are you making an intro video for your business? A product or service introduction? A "how to" video, online courses, teach, educate, entertain, contemplate, introspective, making a statement… You get the idea!
With a clearly defined purpose, we can now elaborate on the process. But no matter the purpose, the outcome should always be the same; to deliver the highest quality video. Period. Process questions include the duration, number of talents (actors), shoot location (green screen, on location, office, in the lab), special effect (text on screen, pictures, graphs, music, etc
Once completed, how, where, when, how often should your video be located. How do you plan to monetize it? From increasing videos on potential customers on social media sites, to paid courses.